Holiday Inn – Miami International Airport
1111 S Royal Poinciana Blvd, Miami Springs, FL 33166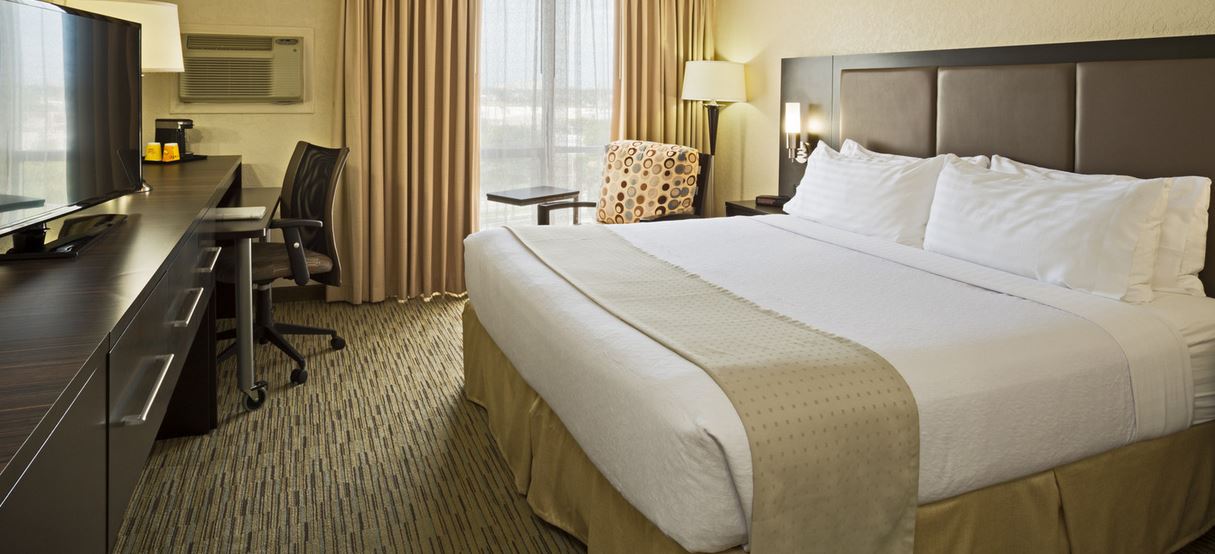 Discover all that our renewed hotel has to offer while enjoying the comforts and luxuries of home at the Holiday Inn MIA (Miami International Airport).
Located just 5 minutes from the Miami International Airport (MIA), our Holiday Inn is in a convenient and easily accessible location. Need travel accommodations? Ask our talented and friendly Sales Department who they would recommend for trusted and reliable accommodations! All desired lifestyle amenities are available at a new, contemporary hotel in a city that has much to offer, from nearby South Beach to the Port of Miami to the LandShark Stadium (home of the Miami Dolphins and Florida Marlins).
Whether you are visiting for business or pleasure, our 250 spacious and luxurious guest rooms have all of the amenities you could desire. We guarantee you will rest easy and sleep deeply. Go for a swim in our pool or get energized at our fitness center. Keep in touch with the office, or home with our complimentary high-speed Internet.
Host your business meeting or function in one of our recently renovated meeting and banquet facilities. Our professional staff provides expert planning, attentive service and excellent menu options. Audio-visual equipment and high speed Internet access are also available for meetings. Allow us to exceed your entire meeting and banquet needs with the personalized attention you deserve.
Continue to the official site here